We are very exciting to announce that Inventions, our third album, is out today!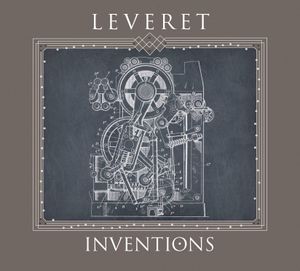 For those who haven't already ordered it, it's an album of our own tunes this time - not a traditional one in sight. We set ourselves the challenge of writing a whole record and we are really chuffed with the results. We hope you like it! 
It's available from our website, or the usual online shops and streaming places (if that's your sort of thing!). 
We have filmed three new live videos as well. Check them out here! 
We'd like to thank Tom Sweeney at RootBeat Records for releasing it, Alex Merry for doing the beautiful artwork, Oli Jacobs for engineering it at Real World Studios and Neil Ferguson for mixing and mastering it. 
We are, of course, touring the album. We are off to Germany this coming week and then touring the UK in October. Full dates are in the gigs bit of the website.
Thanks for the support and we hope Inventions is to your liking! 
See you on the road. 
Leveret x